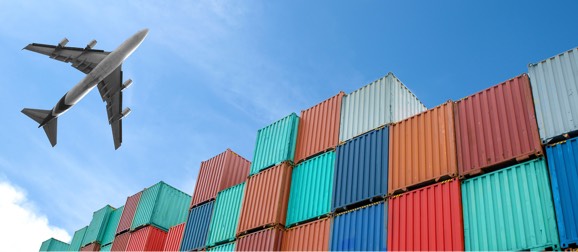 About Our Service
Since 2000 the team at Platinum Freight ® has worked hard to gain a reputation as one of Australia's leading customs clearance agents. We pride ourselves on providing an exemplary customer service and being proactive in all areas of customs compliance.
Our customs agents are regularly involved in industry events, in order to stay abreast of current Australian and International regulations in regards to border control, customs clearance, freight forwarding and logistics such as Container Weight Declarations (CWD)and dangerous goods declarations.
Platinum Freight ® has an unwavering commitment to an integrated Quality, OHS and Environmental management system which is adhered to through all aspects of our business. We understand that the success of our clients business is at the heart of our own, and therefore we offer one on one customer service to our clients. We are proud of our mantra "Simply no higher level of service®" and work hard to make certain that our clients remain with us for many years to come.
About the Owner
Peter McRae is the CEO and founder of Platinum Freight Management Pty Ltd since 2000. From humble beginnings, Peter has built his customs brokering and freight management business to be one of the leading customs clearance agencies in the Australian industry.
Peter is a certified Customs Broker in Australia and New Zealand, as well as a Certified Customs Specialist in Canada and the USA. He is also a Certified Trade Compliance Specialist in Canada. In November 2015, the business was named one of the top Australian customs brokers at the annual Shipping and Maritime Industry Awards. Peter holds a Masters of International Customs Law and Administration as well as a Masters of International Revenue Administration through the University of Canberra.
A community-focused businessman, Platinum Freight ® has a Social Responsibility Program helps families and individuals via a number of important charity and community support programs.
Peter is a father of one and enjoys travelling, reading biographies and playing sport with his son.
PLATINUM FREIGHT® HAS 23 YEARS OF EXPERIENCE CUSTOMS CLEARING AIR CARGO
With extensive knowledge of the customs clearance process involved when cargo travels across borders, we aim to be the experts that you rely on for your air cargo shipments. Feel free to contact us today via our contact form.
Personalised Service
By better understanding your business our customs clearance agents are better able to save you unecessary fees and charges.
Over 23 Years experience
We have been dealing with Australian Border Force (formerly Australian Customs and Border Protection Service) and the Department of Agriculture and Water Resources (DAWR) in relation to aspects of international trade since 2000 so we are experts in the field.
Global Connections
We work with partners from around the world to ensure a trouble free clearance of your export from the UK into Australia.
A Commitment to Quality
Our agency is highly compliant and our experienced customs agents ensure all necessary paperwork and forms are completed for your export to Australia.
"Words cannot express how happy I was with Platinum Freight Management. As this was my first major import I was very nervous and apprehensive with the whole procedure. Then I contacted Platinum Freight Management who made the process run so smoothly. I would not hesitate in recommending this company and it's professional team to anyone wanting the services of a customs broker."